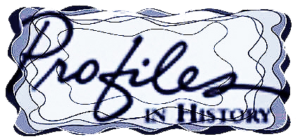 Profiles in History has announced via a press release seen at Reuters,  a very special auction featuring items from the Academy Award winning actress. singer, and dancer, Liza Minnelli, as well as items owned by her equally famous and beloved actress, singer, and dancer, mother, Judy Garland.
Profiles in History will be auctioning off more than 1,000 items from her personal collection, including items which belonged to her mother, Judy Garland, as well as her filmmaker father, Vincente Minnelli, in an auction called "Love, Liza" which will be held in May 2018 with a special showing of the auction items April 4-29  at the prestigious Paley Center for media in Beverly Hills, CA. Design house, Halston is sponsoring the Paley display which will also celebrate Liza, and her parents, Judy Garland & Vincent Minnelli.
The list of items includes Liza's iconic Cabaret costume consisting of her bowler hat, boots, and halter top vest,  and her Cabaret script, with her hand-written annotations. The 1972 musical earned Minnelli a best actress Oscar for her
performance as Berlin nightclub singer, Sally Bowles . Liza's hand-annotated shooting script for "Cabaret" will also be auctioned. The auction will include Liza's special 1971 Rolls Royce Silver Shadow.
The actress, now 71, said that she was using "Love, Liza" to downsize her life.
"Throughout my long career I have collected wonderful possessions and memorabilia and now I've reached a point in my life where I want to simplify and share with my fans who have always been there for me," she commented.
Profiles in History CEO, Joe Maddalena told Reuters, "Usually when you see these famous people auctions, it's household furnishings. This is pretty substantial. Liza Minnelli is a cultural icon, and this is the most important Judy Garland material that has ever been sold."
The Judy Garland memorabilia includes an MGM studio paycheck she received before she was even in her first film, to the green tramp clown tailcoat she was photographed in by Richard Avedon in 1956.
Joe Maddalena added: "Between Vincente Minnelli, Judy Garland and Liza, they kept everything. There are probably 500 Halston custom-made stage costumes. I am hoping that fashion and textile museums will get a chance to get this. Everything was custom made for her." "We have tried to make an auction where there is something for everybody. There will be things for a few hundred dollars, and things for tens of thousands. It will cover the gamut."
The Halston pieces were worn by Liza Minnelli on stage, screen, as well as in personal appearances.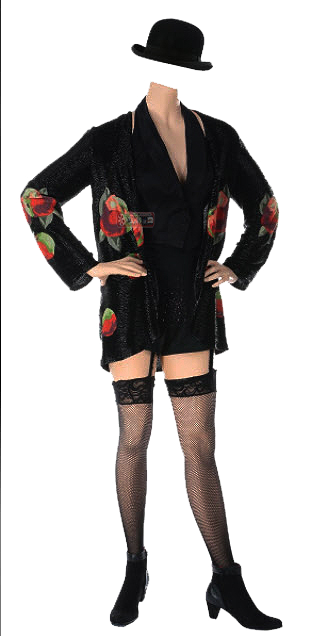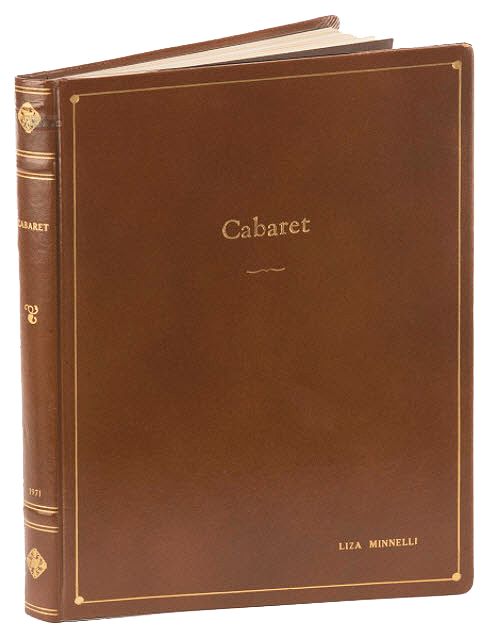 Liza's original Cabaret script

Liza Tuxedo outfit by Halston
For more information visit:
The post Profiles in History to host Liza Minnelli "Love Liza" auction May 2018 appeared first on Movie Prop Collectors.
This is a syndicated post. Read the original at Movie Prop Collectors 2018-02-16.